HILAROW MUDI KENNELS
I enjoy owning purebred dogs and competing in the American Kennel Club venue. I began my dog activities in 1967 with a Belgian Tervuren and have had several breeds of interest over the decades. Since 2004 it has been the Mudi after I imported my first, MV's Baccus, from Sweden. I have been retired since 2006 and this intelligent, athletic breed keeps me active and involved in the worlds of agility, obedience, rally and conformation to name a few of the wonderful dog activities offered to dog fanciers.
Hilarow Kennel runs are completely covered but open sided for the fresh air and early morning/late afternoon sun appreciated by this hardy Hungarian farm dog. The kennels are designed to give my dogs exercise and companionship when they are not involved in other activities with me. The runs are 6' x 60' with concrete for the first 10" and the remainder dirt. Each run has a flat topped wooden dog house with an offset door, cushioned with straw and heated in the winter. My dogs enjoy sitting on top of their houses. Fresh water is supplied by 9-quart stainless steel water buckets that are heated during the freezing winter months.
There is a small fenced area in front of the kennel building for quick training sessions and a few minutes out while their runs are being cleaned. My entire 5 acres is fenced with chain link topped with a hot wire to prevent escapes and trespassing. When time and weather permits "play groups" are released from their kennel runs to explore the whole property. My dogs are physically fit due to their constant access to areas to exercise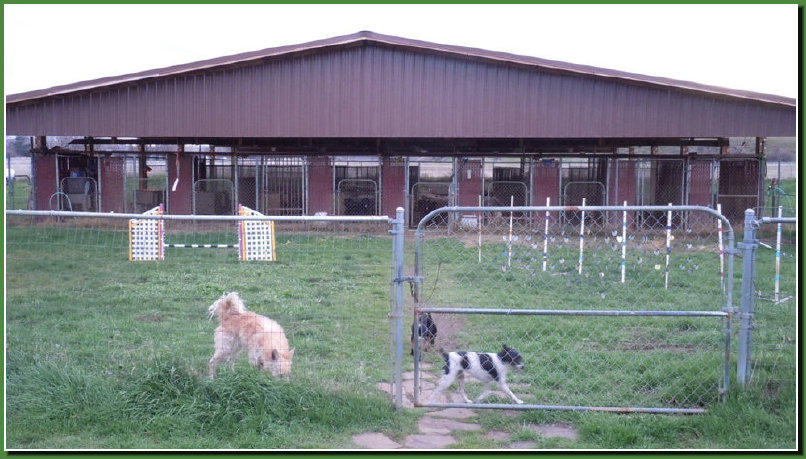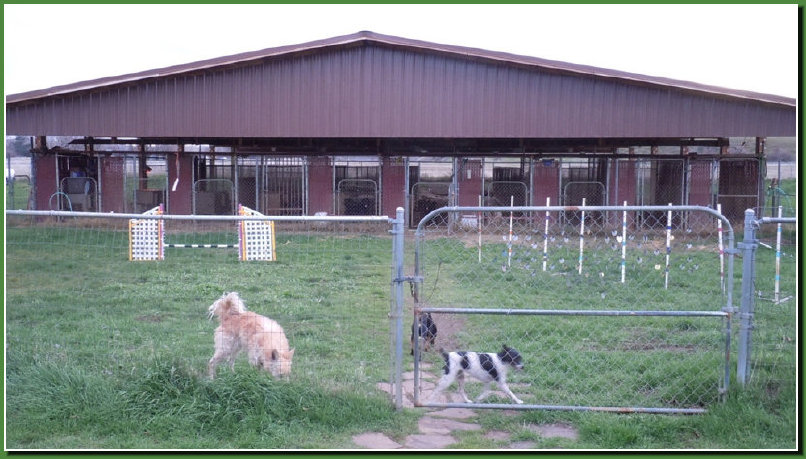 Please feel free to contact me at:
info@HilarowMudiKennels.com